Yes it is! Tuesday May 7th is NATIONAL COSMOPOLITAN DAY, the perfect reason to raise your glass and toast one of the most iconic of cocktails and at our cocktail bar and restaurant you can get the BEST ONE IN TOWN!
No-one can really be certain where the first Cosmopolitan originated from and there are many credible tales that claim its creation. One thing we can be certain of is that it's rise in popularity in the 90`s was thanks to Carrie Bradshaw and her friends. Hardly an episode of Sex in the City aired without at least one clink of Cosmo filled martini glasses from the girls as they chin chinned their way through a lazy lunch or pre dinner drinks. They certainly inspired their viewing nations to try this forgotten treasure and bring it back to life and, still today, it features high on the cocktail list in any reputable establishment.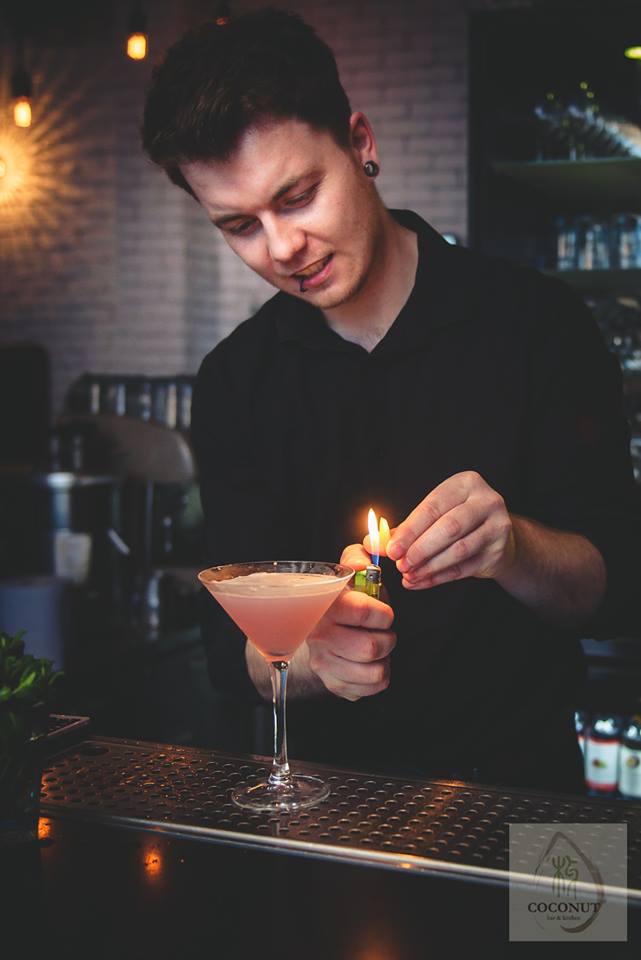 At Coconut Bar and Kitchen we pride ourselves on our FANTASTIC cocktail bar and mixologists. Our drinks menu contains a mixture of Classics and Coconut Originals. The choice is huge and each one created with love and care using high end spirits and mixers, fresh juices and amazing garnishes.
What's more, we have HAPPY HOUR every day so you can enjoy many of our cocktails, including a Cosmopolitan at amazing prices. And when we say happy hour, we should really say HAPPY HOURS!
Monday to Thursday 4:30pm - 9pm,
Friday & Saturday 4:30pm - 7pm,
Sunday it's all day. Yes, ALL DAY!!
This review is from one of our many lovely customers. Thank you Nikki88RVN for telling others about your great visit here. We really appreciate you taking the time to do so!
This place is insane "We came here last night for a business social, cocktail making followed by food. The cocktail masterclass was brilliant, everyone enjoyed themselves and the cocktails they made. The food which followed was incredible, absolutely flawless, tasted amazing and would 100% recommend and will be back!"
Have a look at some of our delicious cocktails:
http://www.coconutbarkitchen.co.uk/#the-cocktail-bar
Follow us on Facebook, you may even see yourself in one of our many photo's.
https://www.facebook.com/coconutbarkitchen/
Thank you for reading and hope to see you soon!
The Coconut Team.